TRWD Trash Bash – Trinity Trails & Eagle Mountain Lake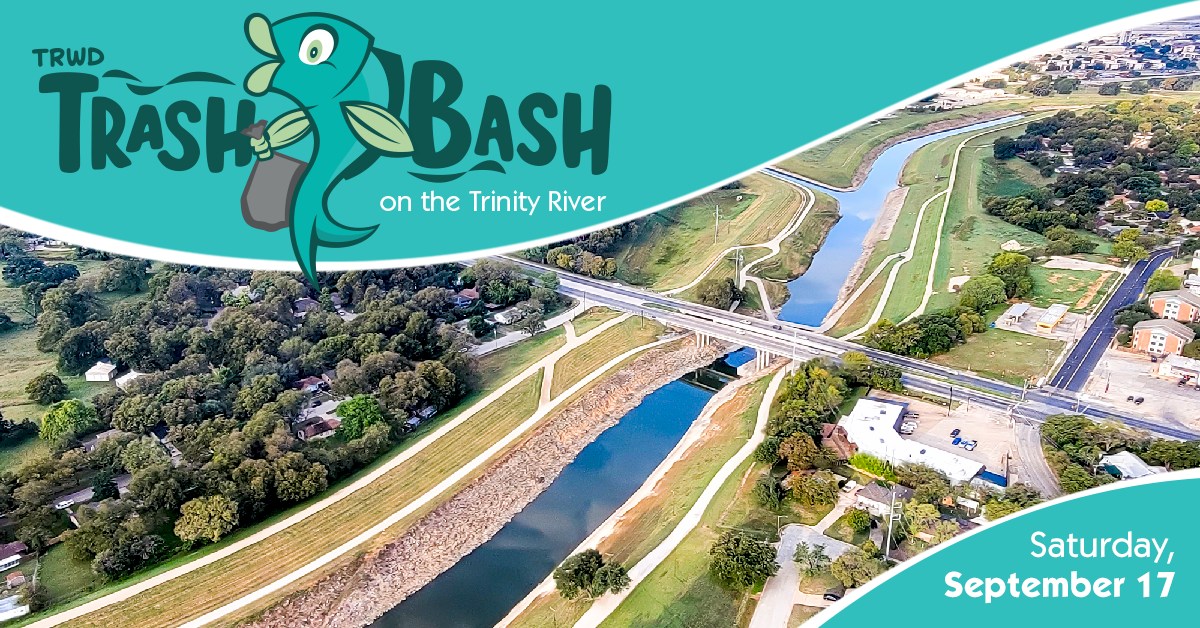 For the past 30 years, TRWD has committed to engaging with the communities that surround its waterways to promote community organized cleanups. Over the years, thousands of community members have removed over 500 tons of garbage with one mission in mind, protecting the natural resources that surround them.
This year is no different. We are asking you to embark on this mission of protecting the waterways surrounding your community again starting September 17 on the Trinity River.
We have exciting news this year— the return of the coveted after party!
**After Parties at Coyote Drive In & Twin Points Park & Cobb Park