WATER LANTERN FESTIVAL
April 10, 2021 @ 5:00 pm

-

10:00 pm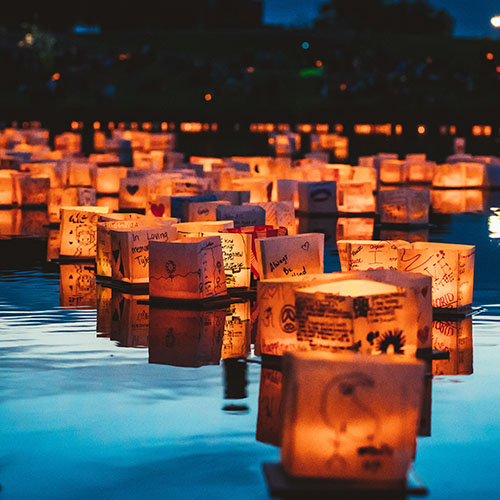 Water Lantern Festival is coming to Fort Worth's Panther Island Pavilion on April 10, 2021
Water Lantern Festival was Voted #1 Best Cultural Festival by USA TODAY!
Water Lantern Festival is a floating lantern event that is all about connections. Magical nights in cities across
the U.S. include food, games, activities, vendors, music, and the beauty of thousands of lanterns adorned with
letters of love, hope, and dreams reflect upon the water.
Disclaimer: Events not produced by TRWD or the City of Fort Worth have been approved and issued a permit, which allows the use of the Trinity Trails, City of Fort Worth Parks and other TRWD assets as denoted in their permit. These events are not affiliated with TRWD or the City of Fort Worth, nor do they express the views or mission of the district or City of Fort Worth. This calendar is meant to be a community resource for upcoming events and general trail traffic awareness and is subject to change.